Aude Christel Mgba is the new Curator of Contemporary Art at Museum de Fundatie.
"I am delighted to join the team at Museum de Fundatie. I am looking forward to delving into the collection, its history and translation, as well as the shadows embedded in it. My interest is in stretching narratives, in spaces that deconstruct or, on the contrary, acquire the existing pigeonholes of art history. This appointment creates a platform for the realisation of my ongoing research and conversations with makers and friends, which I feel are well aligned with the mission of the director Beatrice von Bormann.' - Aude Christel Mgba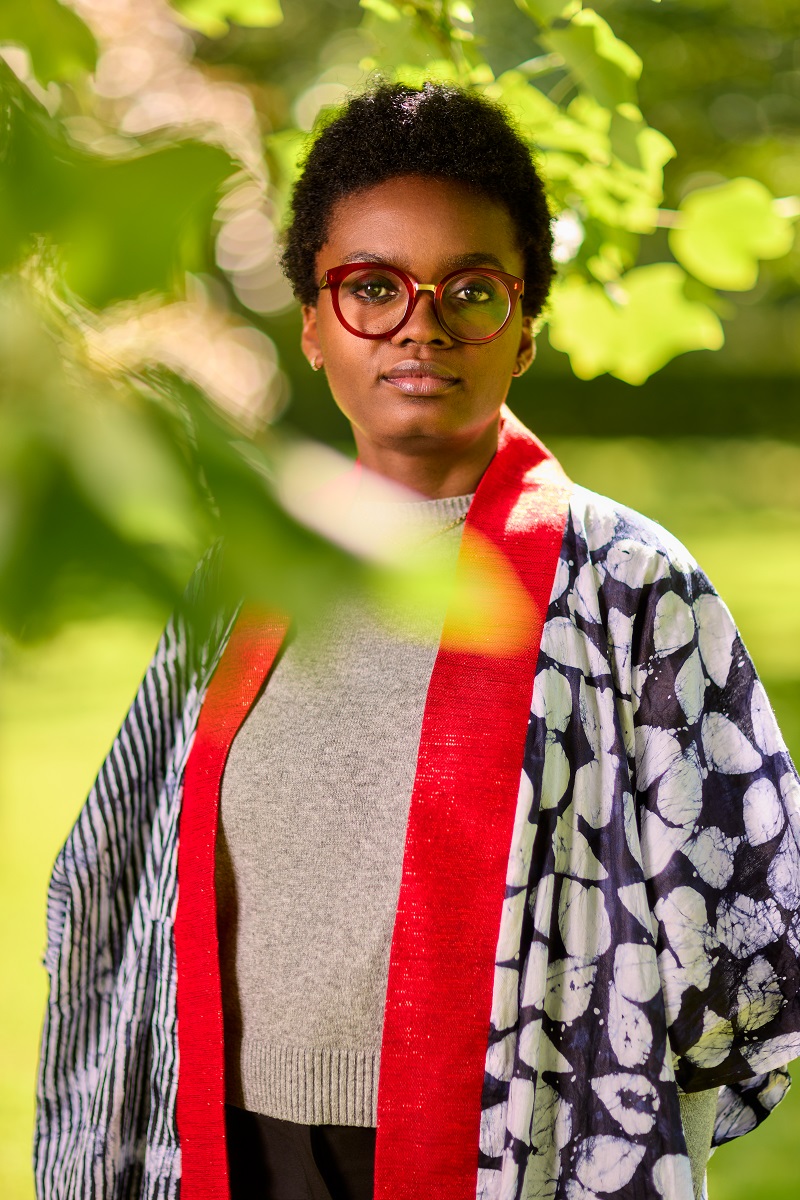 Aude Christel Mgba. Photo: Hans van Eijsden.
Aude Christel Mgba is a curator and art historian working in both the Netherlands and Cameroon. She participated in De Appel's Curatorial Programme in 2018/19.
Mgba's practice manifests itself in research projects and building platforms aimed at transcribing, translating and embodying spaces of non-cartesian knowledge. Her experiences as a curator include collaborations that question forms of making and showing art. She is interested in projects that reach beyond the institution to embrace other spaces and communities.
Mgba was founder and coordinator of Rencontre (2014-2016), an exchange platform focusing on the work of art professionals from the contemporary art scene in Cameroon. Before moving to the Netherlands, she worked as a curator at doual'art in Douala (2017-2018).
Among many other projects, Mgba was assistant curator for the 4th edition of the triennial SUD(Salon Urbain de Douala (2017), co-curator of sonsbeek20->24 (2019-2022), co-curator of the Hartwig Art Foundation Special Project (2020-2021), curator of the Curated section of Art X Lagos with the thesis "The restful ones are not yet born" (2021), and curator of the Prix Region Sud in Marseille ( 2022).
Mgba is also artistic director and curator of the next edition of Lulea biennial 2024 in Norrbotten, Sweden.