The Supervisory Board of Museum de Fundatie has appointed Beatrice von Bormann as director of Museum de Fundatie in Zwolle and Heino/Wijhe. With effect from 1 January 2023, she will succeed the current interim director Rob Zuidema.
Roger van Boxtel, Chairman of the Supervisory Board, Museum de Fundatie: 'We are very pleased with the appointment of Beatrice von Bormann. In her, we have found a director with great knowledge of - and enormous passion for - the arts. In addition, with her, the well-being of employees and a good working climate are high on the agenda. We are therefore confident that with the appointment of Beatrice von Bormann a new era is dawning at Museum de Fundatie, and that she will strengthen and expand the museum's high standard in an inspiring way in the years to come.'
Beatrice von Bormann (Berlin, 1968) is an art historian and has worked as curator of modern art at the Stedelijk Museum Amsterdam since 2017. Here she curated, among others, the exhibitions Maria Lassnig - Ways of Being and Kirchner and Nolde: Expressionism and Colonialism. Before that, she worked as Head of Collections and curator at the Museum der Moderne Salzburg, made major exhibitions at home and abroad as an independent curator and taught as a guest researcher at the University of Amsterdam. At Museum de Fundatie, Von Bormann will use her multifaceted experience to further align programming with current debates in the art world, while strengthening the connection between museum and region.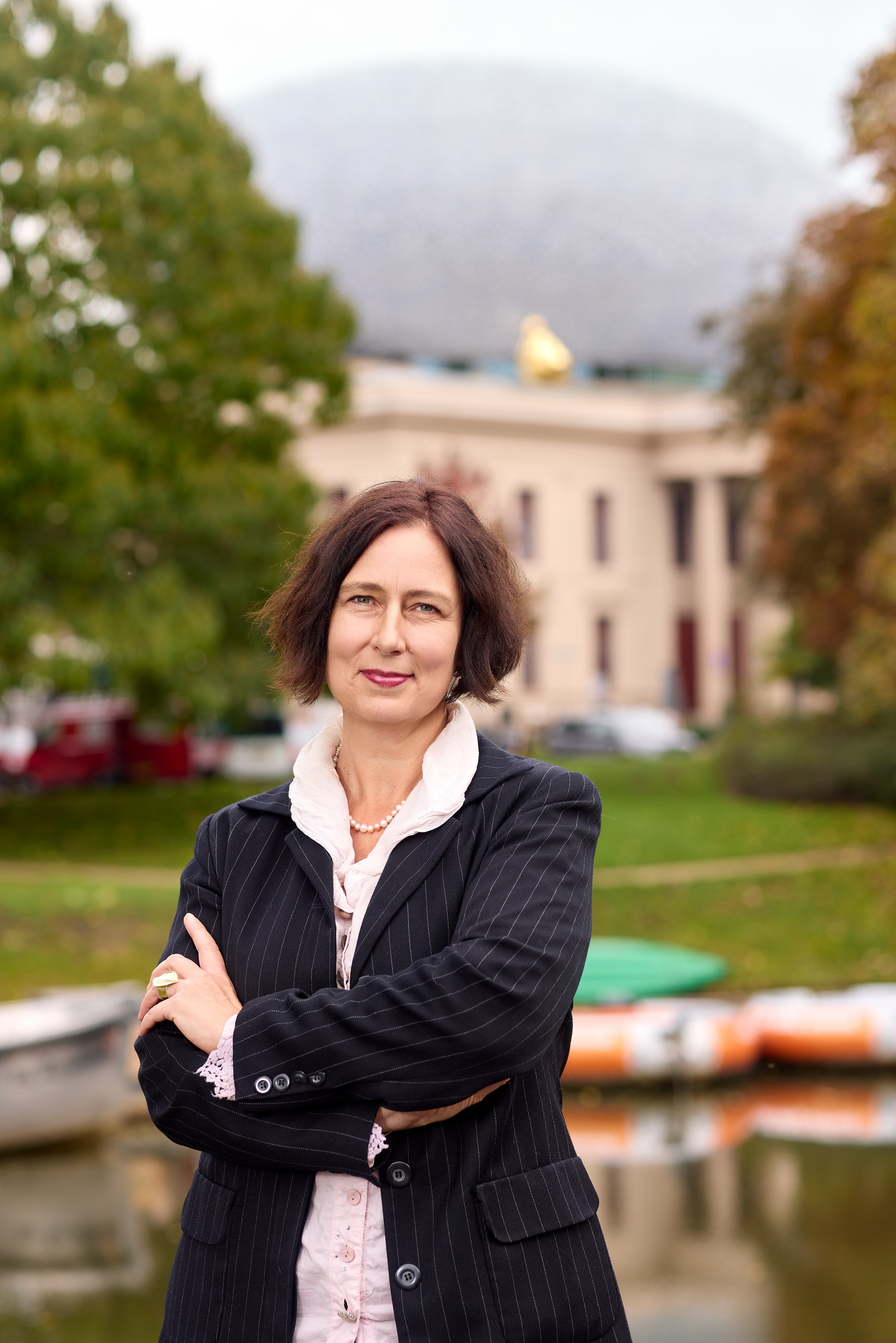 Beatrice von Bormann. © Hans van Eijsden.
Beatrice von Bormann on her appointment: 'I am very much looking forward to making a new start at Museum de Fundatie together with the team, and to charting a course that deepens and expands aspects of the existing policy - such as the view towards the East, with a focus on Central and Eastern Europe - but also broadens the current canon, by showing more work by female makers and makers from the global South. At the same time, it is especially important now to bring calm to the organisation and introduce changes gradually. Museum de Fundatie is a wonderful museum with a great collection, in two - and in the future possibly three - locations with a lot of potential.'
Museum de Fundatie owns and manages an extensive collection of fine art and design from the late Middle Ages to the present. The private collection of Dirk Hannema (1895-1984), former director of Museum Boijmans van Beuningen in Rotterdam, forms the basis, supplemented by the collection of modern and contemporary art of the province of Overijssel. Collection and exhibitions can be seen at two locations: Kasteel het Nijenhuis with sculpture garden in Heino / Wijhe and Museum de Fundatie in Zwolle. Plans are also currently being made for the development of a third location; the 'Rode Loods', in the Spoorzone, Zwolle's new innovation district.
Museum de Fundatie displays artists of the highest level and new talent in its houses. The museum moves (inter)nationally and at the same time is deeply rooted in Overijssel and Zwolle. In the coming years, the programme will focus on interdisciplinary makers and a balance between local, national and international positions.