Dirk Hannema was appointed director of the Boymans Museum in Rotterdam in 1921, at the age of 26. After its major renovation in 1935, the museum developed into an institute of considerable stature.
After a controversial period during WW II and the acquisition of The Disciples at Emmaus allegedly painted by Johannes Vermeer but which, after the war, proved to be a falsification by Han van Meegeren, Hannema could not return to his position as director of the Boymans Museum. Then he dedicated himself fully to his own collection, which he had been working on since his childhood.
In 1958 Dirk Hannema took his collection and moved into Kasteel Het Nijenhuis. The Province of Overijssel, being the owner and subsidy provider, carried out a thorough restoration of the Kasteel.
In 1964 Hannema parted with his collection and donated it entirely to the Hannema-de Stuers Foundation. He died in 1984.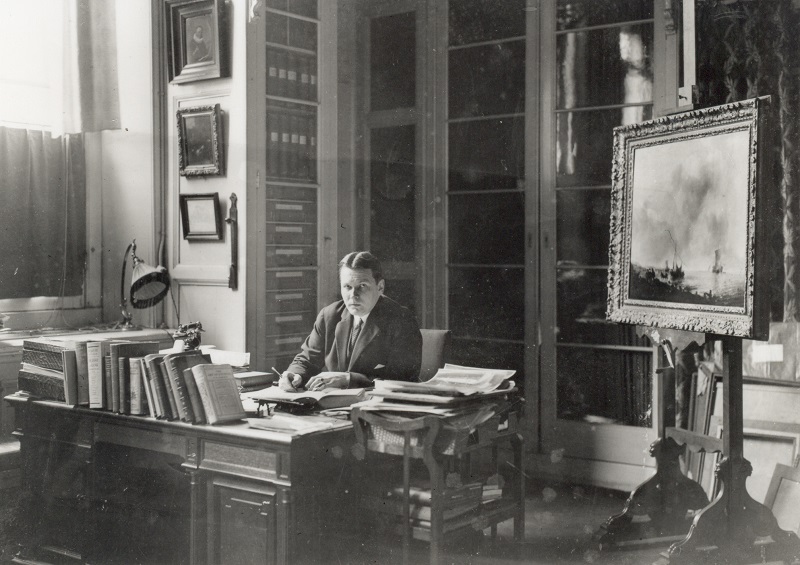 Hannema's 'Vermeer' paintings
In 1937, the Boymans Museum, led by Hannema at the time, purchased the painting The Disciples at Emmaus for the – then – huge sum of 1.6 million Dutch guilders. In 1948 it was discovered that the painting was not a genuine Johannes Vermeer, as Hannema and many other experts had thought, but a counterfeit made by Han van Meegeren (1889-1947).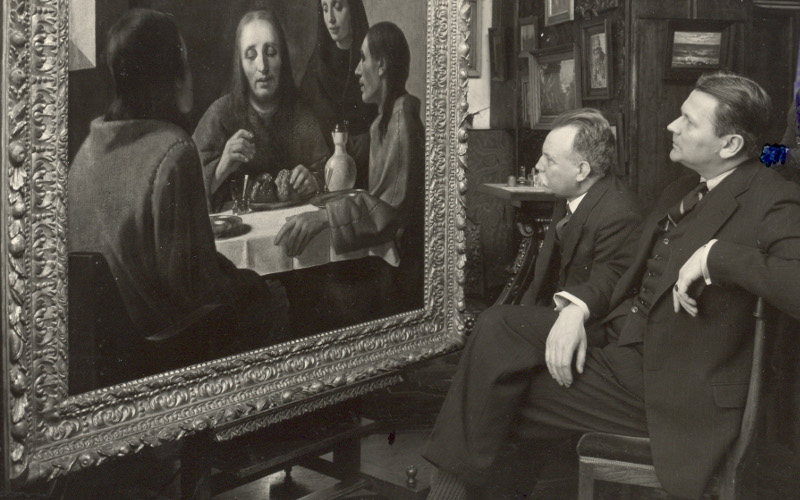 Hannema was hardly interested in the argumentation and stubbornly adhered to the view that the painting was authentic. This became such an obsession that he began to ascribe more paintings to Vermeer, because he was convinced that Vermeer's body of work should be much larger than the meagre 40 paintings that are known. Kasteel Het Nijenhuis accommodates seven paintings that Hannema adamantly ascribed to Vermeer. Contrary to Van Meegeren's The Disciples at Emmaus, these are not counterfeits, but genuine paintings from the 17th and 18th centuries, such as The Good and the Bad Thief Being Taken to Golgotha and Family Portrait with Crystal Ball. Further examination is needed to discover the true origin of these paintings.