Docus van der Made is the new Head of Education & Interpretation at Museum de Fundatie.
"My love for art and mediation is based on the power of art to lend us new perspectives, spark imagination, and make connections - between ideas, and between ourselves and others." - Docus van der Made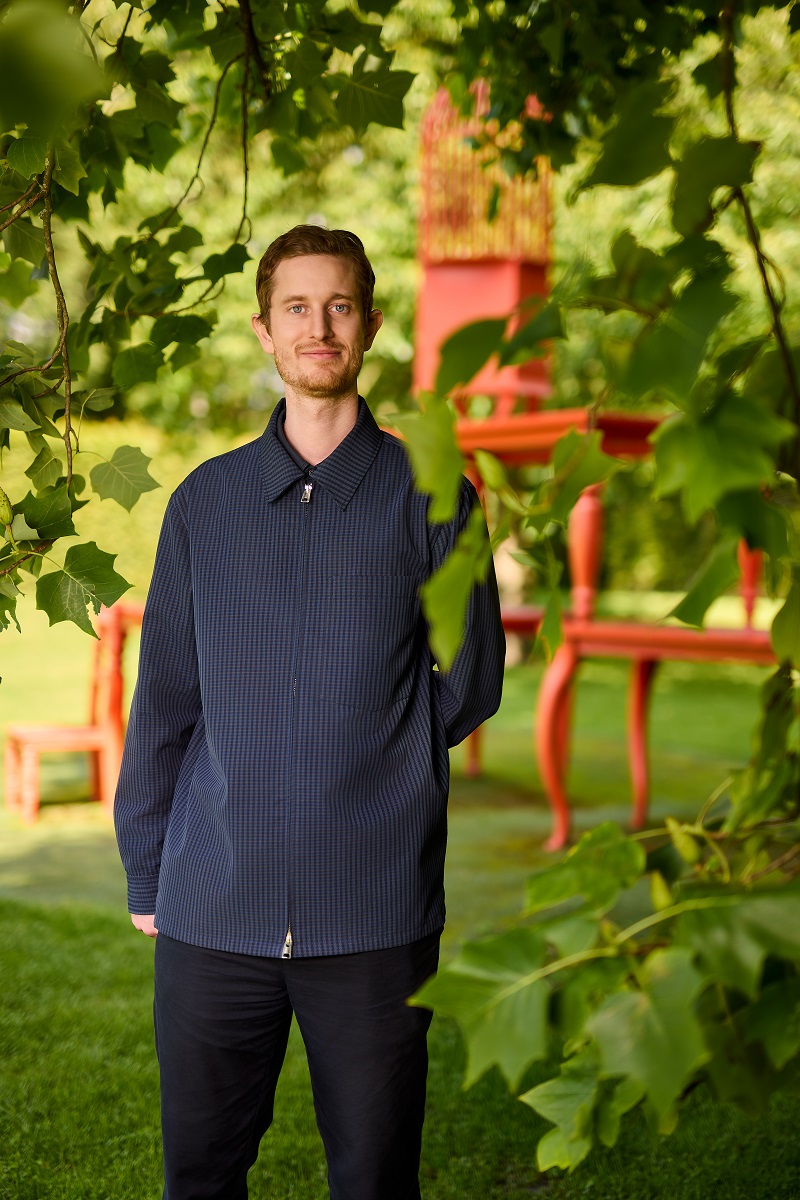 Docus van der Made. Photo: Hans van Eijsden.
Docus van der Made is a curator of educational projects, public programmes and exhibitions. He has worked as a theory teacher at ArtEZ Hogeschool voor de Kunsten, Arnhem and Hogeschool voor de Kunsten Utrecht, where he was project leader of the revision of the theory curriculum for the Bachelor of Fine Arts in 2022. From 2015 to 2021, he worked at Witte de With Center for Contemporary Art and under the new name Kunstinstituut Melly, Rotterdam - first as Education Assistant and then as Curator of Academic and Public Programs.
Van der Made received his Bachelor's degree in Art, Culture and Media from the RUG in Groningen and a Master's degree in Art History: Modern and Contemporary Art (cum laude) from the Vrije Universiteit Amsterdam.
Previous projects include exhibitions at TENT Rotterdam, Jan van Eyck Academy and De Vishal, development of the temporary specialisation course "The Artist-Educator" on social practices in art at ArtEZ Arnhem, a workshop series on socially engaged art at Zuid. Boijmans van Beuningen, and the coordination of two editions of the Prize for Young Dutch Art Criticism.