TRIK and his students at ArtEZ have produced a special contribution to Whose is the World? The cartoonist and Heartfield fan will be showing his own work, including an ode to Heartfield, while first- and second-year students from Illustration Design will produce new work under his guidance.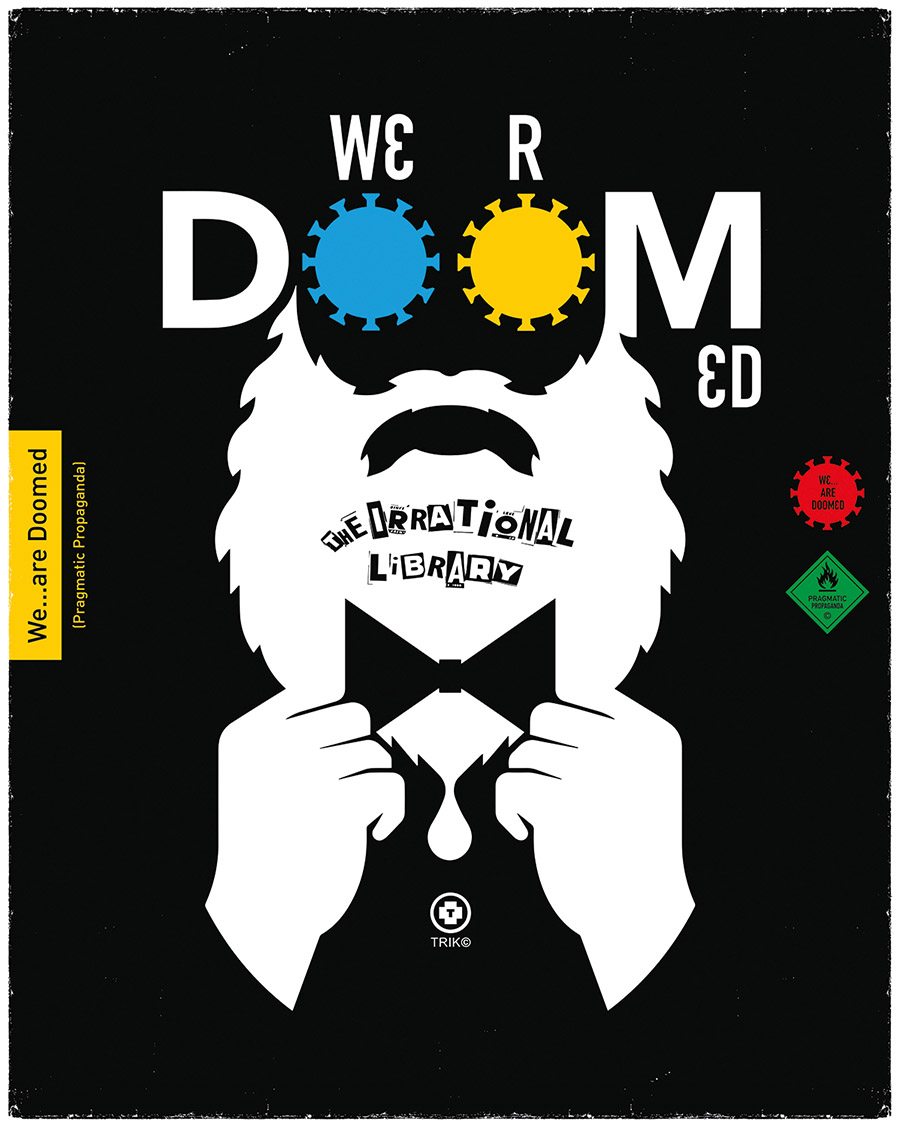 TRIK, We are doomed, 2020
Inspired by the propagandist work of John Heartfield, they have been given an assignment to design posters for political parties – real parties that actually exist. But how do you design a poster for rightwing populist party PVV if you yourself vote for the Green-Left alliance? Or vice versa?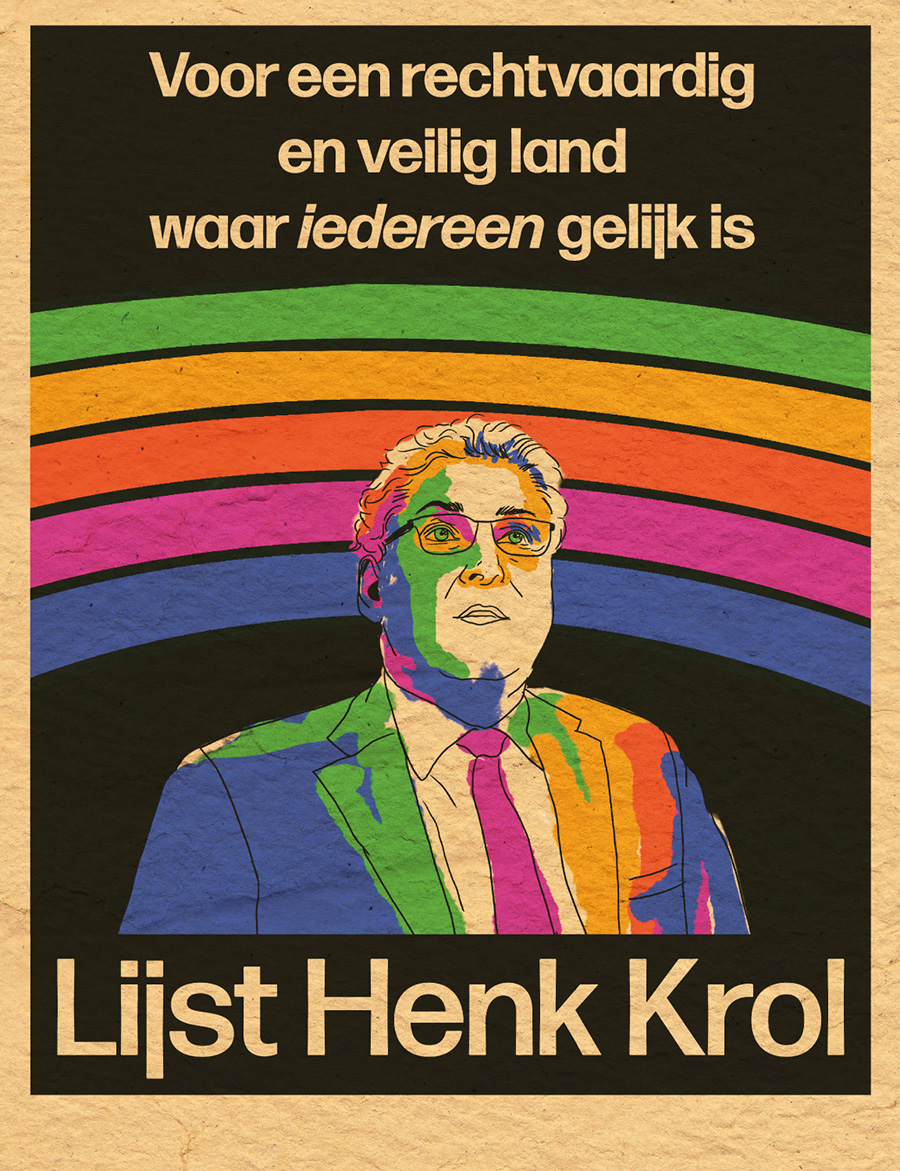 Martijn Hulsewe, poster political partie Henk Krol.
Who owns the world? is part of the Future Factory, Museum de Fundatie's lab where young multidisciplinary makers seek out the pulse of today's world and explore the issues that will shape the future. Their findings are presented in displays both inside and outside the museum.
Second-year undergraduates 'Illustration Design' at ArtEZ Zwolle
Vera Wolsink, Kim Vos, Niels Boersma, Tessie Wijhers, Tota de Heer, Demi Landman, Marijn Hulsewe, Sarah Schaddelee, Sem Kind, Luca Holthuis, Shannon 't Lam, Silke Metz.
First-year undergraduates 'Illustration Design' at ArtEZ Zwolle
Gijs van der Veldt, Eva ten Cate, Juliette Luscuere, Jannah van Hout, Isa Nabben, Lieve de Voogd, Josanne Roeleveld, Meike Bos, Marielle Leeuwenkamp, Hannah Vonk, Imre Onderbeke, Emma van Benthem, Karin Bilicka, Anne Werink, Ilse Groot Nueland, Danielle Boonstra, Luuk Tuchner, Raymon Vriend, Maud de Vries.


Photo header: TRIK, an ode to John Heartfield.; TRIK, Career, 2020.